Everyone would like to know how to make successful business decisions, but only a few know which numbers to look at and which trends to follow to really make one.
This double degree programme of studies between IBS (Hungary) and The University of Buckingham (UK), delivered in Budapest, covers the core knowledge and skills related to your programme using an interactive and practice-oriented approach to teaching and learning in small groups, and it also includes the UpSkill programme, our HR award-winning employability skills development framework as part of your studies.
Duration of programme
6 semesters
Starting date
February and September
Tuition fee per semester
€ 3,700
Tuition fee for the full programme
€ 22,200
One-off registration fee for non-EU citizens
€ 900
Degree awarded by
The University of Buckingham and IBS
Common first year
Yes
Work placement available
Yes
Study abroad available
Yes
Campus
Budapest
Admission criteria
• Secondary school leaving certificate
AND
• IELTS 6.0 or equivalent*
Language of tuition
English
* i.e.: TOEFL 72, GCSE English, Duolingo 95, IBS own English testing, etc. Please find further details here
As a graduate of this financial management programme, you will develop your ability to read and understand financial statements, evaluate business propositions and acquire knowledge about how capital and money markets work.
We give considerable importance to increasing students' employability skills. IBS has set up its UpSkill scheme, which enhances and develops the skills which are most demandable in the job arena to ensure that our graduates have an advantage over others in job applications. Read more about it here.
Please find the curriculum here.*
* IBS reserves the right to change the curriculum.
Please find the programme specification here.
Please find the degree sample here.
Graduates with this degree are well-equipped for careers as risk or investment managers with a range of institutions, including merchant banks, pension funds, insurance companies and stockbrokers. A number of our graduates also pursue careers in the area of corporate finance or embark on professional accounting qualifications. 
"Morgan Stanley has already hired several IBS graduates into its Finance and Operations divisions and we hope to expand and strengthen our relationship with IBS."
Antonia Watson, General Manager, Morgan Stanley Hungary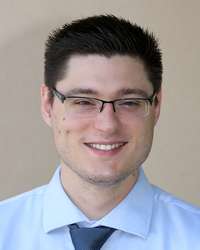 "IBS puts a high emphasis on practice-based teaching which is a great plus."
Péter Juhász, Hungary, BSc student