Business decisions have to be made based on facts with cold blood. But can anyone really rule out all uncertainties, presumptions, even workplace stress and truly focus? In this programme, you will learn about how people typically behave in organizations, the psychology of negotiation and decision-making. 
This double degree programme of studies between IBS (Hungary) and The University of Buckingham (UK), delivered in Budapest, covers the core knowledge and skills related to your programme using an interactive and practice-oriented approach to teaching and learning in small groups, and it also includes the UpSkill programme, our HR award-winning employability skills development framework as part of your studies.
Duration of programme
6 semesters
Starting date
February and September
Tuition fee per semester
€ 3,700
Tuition fee for the full programme
€ 22,200
One-off registration fee for non-EU citizens
€ 900
Degree awarded by
The University of Buckingham and IBS
Common first year
Yes
Work placement available
Yes
Study abroad available
Yes
Campus
Budapest
Admission criteria
• Secondary school leaving certificate
AND
• IELTS 6.0 or equivalent*
Language of tuition
English
* i.e.: TOEFL 72, GCSE English, Duolingo 95, IBS own English testing, etc. Please find further details here
This is a specialisation of the Business Management programme.
This programme delivers an interdisciplinary understanding of general business issues, providing you with a contextual understanding of the latest knowledge of psychology.
We give considerable importance to increasing students' employability skills. IBS has set up its UpSkill scheme, which enhances and develops the skills which are most demandable in the job arena to ensure that our graduates have an advantage over others in job applications. Read more about it here.
Please find the curriculum here.*
* IBS reserves the right to change the curriculum.
Please find the programme specification here.
Please find the degree sample here.
You will be trained to apply this knowledge in a varied range of contexts, such as managerial decision-making under uncertainty, organisational behaviour at the workplace, consumer psychology, testing methods for job applicants, business negotiation skills, change management and others. This complex knowledge may lead to employment as a management consultant, HR specialist, or marketing account manager, just to name a few.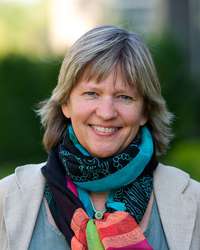 "Business management and Psychology are the two most popular degree programmes all around the world.  The Management with Psychology programme provides a great mix of the two."
Kinga Könczey, Programme Coordinator of the Management with Psychology programme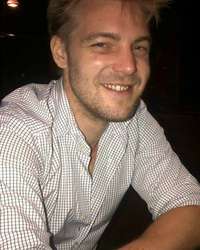 "I decided to become an entrepreneur myself when I was doing my placement and later I understood that self employment suits me the best."
Henrik Thorsnes, Norway, BSc student