Going to university is a great step and every student has the same questions: Will I fit in? Will I be able to keep up with my studies? Will I face difficulties? Will I be able to arrange all administrative issues by myself? We put a high priority on supporting you whether these are your first essential arrangements in Budapest, personal problems or academic questions. Our guiding intentions are to help you find your way, be successful and achieve your future goals.
Pastoral Care

All students can turn to the Student Support Manager and have private conversations about any personal matters simply to be heard, receive support, overcome difficulties and concentrate on studies.
Academic Counselling

Academic Counselling is provided to all students who have any academic questions related to matters such as credits, modules or academic progression. Students can arrange one-to-one meetings and discuss any academic essentials, questions or difficulties with the Academic Counsellor.
Learning Disability and Long-Term Health Conditions

Should a student have any kind of learning disabilities or suspect that they may, guidance is provided by the Disabilities Services Coordinator. Similarly, if any students suffer from or develop a significant long-term health condition, we will provide the appropriate support.
International Student Advice

For any student coming to IBS and Hungary from abroad, we provide you with dedicated advice related to practical everyday life matters such as legal stay in Hungary; accommodation, health insurance, opening a bank account etc.
Peer Mentoring Programme

The IBS Peer Mentoring Programme connects trained Second year BSc Mentors with newly starting first-year students (Mentees). Peer support is a vital way to support the transition to life as an IBS student and our Mentors are here to support their mentees through the crucial first new semester having had experience of that same journey. You can turn to your mentors for tips on classes, assessments and social activities as well.
For parents

Going to University is a very exciting time for any individual and for a family as a whole but it can also be overwhelming and fraught with worry, especially for a parent, when your loved one is moving to another city or even another continent or country.  We take pride in supporting our students as they progress into adulthood with a range of support services. We provide this information so that you are aware of the assistance that we provide in order to reassure you that your loved one is receiving the best care possible 
Important Note:
As much as we wish to support you in this process, due to strict Data Protection laws we are not permitted to release any information about a student to a third party without that student's expressed permission in the Contract of Education.  "Third parties" include parents, guardians, siblings and spouses. We understand that this can be frustrating but we strive to care for all students in the best possible way.
Student Wellbeing Message for Parents
We would like to reassure all of you that IBS continues to support your loved ones (our students) as proactively as possible during this Covid-19 pandemic.
Dear Parents,
As we always strive to do – and even more so at this moment in time – IBS continues to support your loved ones (our students) as proactively as possible during this Covid-19 pandemic. We would like to reassure you all that this will continue to be the case.
IBS was the first University in Hungary to switch to online teaching before the government declared a state of emergency, and this was done to ensure maximum safety to our community as quickly as possible, to protect our students, teachers, and staff. Our teachers are available to support students with any academic questions that they may have.
We have communicated all safety guidelines to our students (governmental and from the World Health Organisation) across our standard platforms, and we continue to support them during this semester in all the ways that we possibly can. We hope that in following such guidelines they can continue to study safely and achieve their very best.
I am personally available to each and every student who may be finding this period emotionally challenging, as are my colleagues in the Student Wellbeing Team. Our Student Administration Team also continues to work non-stop to ensure that the semester keeps going as smoothly as possible.
We are very much in this together and we at IBS are doing all that we can to teach and support your loves ones during this time. We know that you are part of this too and as always they will benefit from your support as well.
Wherever you are, please take care of yourselves and stay safe.
Any changes to the current arrangements will be communicated to you on our webpage, as well as on our social media channels.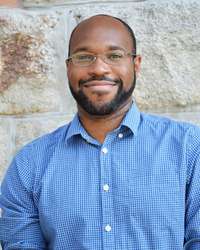 Deputy Head of Centre, Student Wellbeing, Centre for Student Services
E-mail:

Phone: