People get in touch with some kind of marketing every five minutes in our modern world. But how can you get your message across? With our BSc in Business Management with Marketing bachelor's degree, you can gain thorough knowledge in marketing research, communication and management.
This double degree programme of studies between IBS (Hungary) and The University of Buckingham (UK), delivered in Budapest, covers the core knowledge and skills related to your programme using an interactive and practice-oriented approach to teaching and learning in small groups, and it also includes the UpSkill programme, our HR award-winning employability skills development framework as part of your studies.
Duration of programme
6 semesters
Starting date
February and September
Tuition fee per semester
€ 3,700
Tuition fee for the full programme
€ 22,200
One-off registration fee for non-EU citizens
€ 900
Degree awarded by
The University of Buckingham and IBS
Common first year
Yes
Work placement available
Yes
Study abroad available
Yes
Campus
Budapest
Admission criteria
• Secondary school leaving certificate
AND
• IELTS 6.0 or equivalent*
Language of tuition
English
* i.e.: TOEFL 72, GCSE English, Duolingo 95, IBS own English testing, etc. Please find further details here
This is a specialisation of the Business Management programme.
We give considerable importance to increasing students' employability skills. IBS has set up its UpSkill scheme, which enhances and develops the skills which are most demandable in the job arena to ensure that our graduates have an advantage over others in job applications. Read more about it here.
Please find the curriculum here.*
* IBS reserves the right to change the curriculum.
Please find the programme specification here.
Please find the degree sample here.
Graduates will be able to pursue careers in a wide range of marketing roles at a creative agency or in the media sector including Product Management, Sales, Advertising, Public Relations and Market Research.
Recent IBS graduates are working as brand managers or sales executives at PR/marketing/advertising agencies or in the FMCG sector, in the health industry or in the media.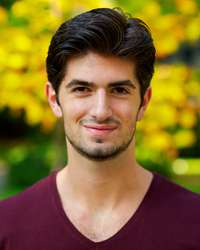 "It's great to spend your study years abroad. I love being independent and at the same time make new friends with students from other parts of the world. I am learning to respect other cultures, religions and very different ways of thinking and behaviour. Team projects and international days facilitate sharing our traditions, yet accepting new ideas. IBS is a real melting pot."
Moshar Ben Zion, Israel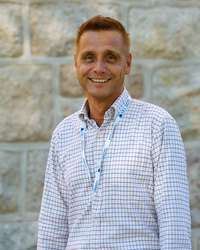 "Marketing is comparable to nuclear power, you not only have to be extremely skilled and experienced but have responsible thinking to keep it under control."
Bálint Nagy, Head of the Department of Marketing