Marketing and advertising rely more and more on behavioral sciences that analyse the true motivation of consumers. Be an expert in consumer behaviour, marketing research, communication and management with our British master's programme.
MSc in Strategic Marketing programme (ranked no. 8 in Eastern Europe!*) develops knowledge and skills in business and marketing and directs students towards the commercial environment. The programme also seeks to encourage one's creative expression and help smooth a path to this exciting sector. Our graduates are represented in an extremely diverse range of multinational, national and local organisations the world over, including sales, advertising, account management, PR, and market research.
Please find the curriculum here.*
* IBS reserves the right to change the curriculum.
Please find the programme specification here.
Duration of study period
3 semesters**
Starting date
February***, September***
Tuition fee per semester in Budapest
(payable for the first 2 semesters only)
€ 5,900
Tuition fee for the full programme
€ 11,800
One-off registration fee for non-EU citizens
€ 900
Degree awarded by
The University of Buckingham and IBS
Campus
Budapest
Admission criteria
relevant first or second class Bachelor's degree
OR
a first or second class Bachelor's degree in any field plus documented relevant work experience of at least 1 year
AND
Online Orientation Interview + IELTS 6.5 or equivalent****
Language of tuition
English
**The 3 semesters consist of 2 on-campus semesters and 1 dissertation writing semester
***The start of each MSc programme depends on a sufficient number of students (at least 15 students per programme).
**** i.e.: TOEFL 79, Duolingo 105, IBS own English test, etc. Please find further details here
Consumer behaviour, marketing research, marketing communication, contemporary issues in marketing, digital marketing, corporate communications, marketing of services, business strategy, cross-cultural management skills. The curriculum is indicative and is subject to change.
Please find the degree sample here.
Knowledge & Understanding
Students upon graduation should be equipped with:
global economic and managerial issues as they relate to strategic decision making;
contemporary issues of marketing, including the phenomenon of new media and social media;
the current interpretation of brands and entertainment marketing;
how CSR, responsible and ethical marketing can add value to profitable business strategies;
appropriate techniques to deal with complex issues critical to the success of multinational firms.
Disciplinary & Professional Skills
Upon completion of this course, students should be able to:
To create an opportunity for students to occupy mid-level marketing management positions in companies and develop international managerial skills.
To study, review, and put into practice both the "tried and tested" techniques and the latest concepts in the field of marketing management.
To deepen the students' ability to apply, develop, and critically appraise current techniques, theories, and practices encountered in the marketing environment of local and international firms.
To develop a critical awareness of the global business environment and the relevant marketing tools required to make a business or organisation successful in an increasingly competitive world.
To develop international managers, skilled in interpersonal and cross-cultural communications, and equipped with up-to-date knowledge on marketing management.
To create a global and strategic mindset and to develop sensitivity to learning from other cultures.
To build an appreciation in students of the need to continuously develop skills and knowledge throughout their careers.
Graduates will be able to pursue careers in a wide range of marketing roles at a creative agency or in the media sector including Product Management, Sales, Advertising, Public Relations, and Market Research.
Recent IBS graduates are working as brand managers or sales executives at PR/marketing/advertising agencies or in the FMCG sector, in the health industry or in the media.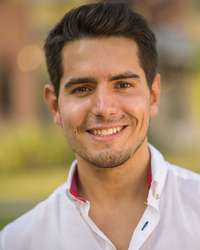 "It's a practical programme. We have a lot of assignments and we have to do a lot of research, but we get a lot of support from everybody. Great staff, great professors."
Pedro Delgado Cara D'Anjo, Portugal, MSc student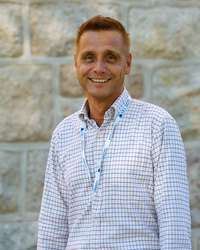 "Marketing is comparable to nuclear power, you not only have to be extremely skilled and experienced but have responsible thinking to keep it under control."
Bálint Nagy, Head of the Department of Marketing