IBS's new conversion master's programme welcomes students from all areas who would like to become IT professionals with strong business foundations. Get extensive IT skills to improve your employability and become a more valuable member of the organisation that you work for. The time has come to improve your data analysis skills and get coding expertise to solve business problems!
MSc in IT for Business Data Analytics programme's goal is to (re-)train young professionals, who will be able to occupy junior software developer/business analyst positions, thanks to their ability to perform various coding tasks and simultaneously interpret business information and identify business insights. The programme will, therefore, be a conversion programme addressed to young people seeking career advancement or career change and will train IT professionals with strong business foundations.  
In collaboration with one of the largest coding academies in Hungary, the prestigious Green Fox Academy, we believe that any person can reach the level of junior software developer regardless of their prior qualifications. Along with Green Fox Academy, we prepare students from all fields for various in-demand positions in the job market in one year. 
The schedule makes it possible for students even with a full-time job to participate as classes start at 17:00 on weekdays!
Please find the curriculum here.*
* IBS reserves the right to change the curriculum.
Please find the programme specification here.
Duration of study period
3 semesters
Starting date
February**, September**
Tuition fee per semester in Budapest
(payable for the first 2 semesters only)
€ 5,900
Tuition fee for the full programme
€ 11,800
One-off registration fee for non-EU citizens
€ 900
Degree awarded by
The University of Buckingham and IBS
Campus
Budapest
Admission criteria
• first or second class Bachelor's degree in any field of study
AND
• Online Orientation Interview + IELTS 6.5 or equivalent***
Language of tuition
English
**The start of each MSc programme depends on a sufficient number of students (at least 15 students per programme).
*** i.e.: TOEFL 79, Duolingo 105, IBS own English test, etc. Please find further details here .
Note: please bring your own laptop/notebook to classes! A PC or Laptop is required with administrator rights, minimum Core i5 or similar AMD processor, minimum 8 GB RAM and at least 40 GB free storage, Microsoft Windows 10 or Linux operation system, webcamera is recommended, and high speed internet access, minimum 5 Mbit/sec is required. Should you have any questions, concerns, kindly contact us at info@ibsbudapest.com.
Soft and numerical skills development, data analysis, automation, use of big data, and machine learning tool, an ability to write, review, assess code using a contemporary language/technology management, conduct research and enquiry into business and management issues, synthesise data from various sources and formulate reports and recommendations, demonstrate strong research and data management skills and an ability to assess and clean large datasets, ability to communicate effectively in both writing and orally using a range of media. 
Please find the degree sample here.
Knowledge & Understanding
On successful completion of the programme, students should be able to:
Create programming codes that execute analytical tasks in business settings;
Manage, manipulate and analyse large sets of data using contemporary technologies and tools;
Critically discuss managerial issues in relation to the use of data in the decision-making process of businesses;
Critically assess the importance and the feasibility of data-driven managerial initiatives and convincingly present the findings to a large array of stakeholders;
Create simple machine learning models and analyse their impact on business decision-making processes;
Critically assess automation opportunities in a professional context.
Disciplinary & Professional Skills
On successful completion of the programme, students should be able to:
Critically assess the opportunities to introduce software-based solutions in various business scenarios across major functional areas including finance, marketing and CRM;
Demonstrate solid skills in advising solutions to complex problems regardless of subject boundaries through a methodical analysis and critical assessment;
Exhibit an innovative, out-of-the-box approach and creativity in dealing with multi-stakeholder and/or data-based projects;
Coding skills: an ability to write, review, assess code using a contemporary language/technology.
Knowledge of Python, JavaScript, Git, SQL, NoSQL, HTML
Analytical skills: conduct research and enquiry into business and management issues, synthesise data from various sources and formulate reports and recommendations.
Data management skills: demonstrate strong research and data management skills and an ability to assess and clean large datasets.
Oral and written communication skills: ability to communicate effectively in both writing and orally using a range of media. 
Independent learning and lifelong learning skills: demonstrate strong individual reading and learning skills for advanced academic study and lifelong learning.
Quantitative and numerical skills: perform standard and some advanced mathematical and statistical tasks relevant to various professional contexts. 
Problem-solving skills: recognise, analyse and solve problems, make decisions in complex situations and unpredictable contexts.
Entrepreneurship skills: demonstrate an ability to design and validate business concepts and communicate results effectively to a wide variety of audiences.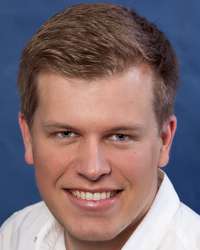 "At IBS the lecturer doesn't just talk about a topic and gives a lecture, classes are very interactive, which means that you really need to participate."
Nico Birk, Germany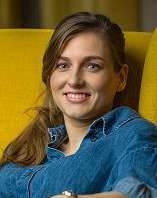 "I was working as a controller in the financial field and I was missing a challenge. I wanted to do more than just Excel datasheets. Learning to code gave me the possibility to create great things with a few lines of code. I find programming a very fulfilling vocation."
Lilla Virag, former coding student at Green Fox Academy