Manage risk like a professional! Raise your knowledge in finance and develop your critical thinking skills to be able to create tailor-made business strategies.
MSc in Strategic Finance (TOP 100 - Global ranking ranked N°68 in Financial Markets, Worldwide!*) is suitable for those intending to develop their careers in finance, broadly defined as corporate finance, security analysis, portfolio management, treasury management, the functioning of financial institutions and markets, and financial decision-making in the public or not-for-profit sectors. For those already working in finance, the programme will enhance their effectiveness by covering the latest developments in the field, encouraging them to question traditional techniques and take an analytical approach to problem-solving.
Please find the curriculum here.*
* IBS reserves the right to change the curriculum.
Please find the programme specification here.
Duration of the study period
3 semesters**
Starting date
February***, September***
Tuition fee per semester in Budapest
(payable for the first 2 semesters only)
€ 5,900
Tuition fee for the full programme
€ 11,800
One-off registration fee for non-EU citizens
€ 900
Degree awarded by
The University of Buckingham and IBS
Campus
Budapest
Admission criteria
relevant first or second class Bachelor's degree
OR
a first or second class Bachelor's degree in any field plus documented relevant work experience of at least 1 year
AND
Online Orientation Interview + IELTS 6.5 or equivalent****
Language of tuition
English
**The 3 semesters consist of 2 on-campus semesters and 1 dissertation writing semester.
***The start of each MSc programme depends on a sufficient number of students (at least 15 students per programme).
**** i.e.: TOEFL 79, Duolingo 105, IBS own English test, etc. Please find further details here.
Accounting for decision making, financial reports and statements, financial decision-making, advanced financial management, global financial markets, venture capital, risk management, business strategy, cross-cultural management skills. The curriculum is indicative and is subject to change. 
Please find the degree sample here.
Knowledge & Understanding
Students upon graduation should be equipped with
global economic and managerial issues as they relate to strategic decision making;
core and advanced theories, concepts and practices that are relevant to the field of financial management;
the role and limitations of accounting and their influence on financial decision making;
the forces shaping the financial services industry, especially the complex link between risk management, shareholder expectations and corporate social responsibility;
appropriate techniques to deal with complex issues critical to the success of multinational firms.
Disciplinary & Professional Skills
Upon completion of this course, students should be able to:
To create an opportunity for students to occupy mid-level financial management positions in companies and develop international managerial skills.
To study, review and put into practice both the "tried and tested" techniques and the latest concepts in the field of financial management.
To deepen the students' ability to apply, develop and critically appraise current techniques, theories and practices encountered in the financial environment of local and international firms.
To develop a critical awareness of the global business environment and the relevant financial tools required to make a business or organisation successful in an increasingly competitive world.
To develop international managers, skilled in interpersonal and cross-cultural communications, and equipped with up-to-date knowledge on financial management.
To create a global and strategic mindset and to develop sensitivity to learning from other cultures.
To build an appreciation in students of the need to continuously develop skills and knowledge throughout their careers.
This programme integrates theory with practice to produce graduates who have a broad knowledge of finance and can apply it in real-life situations. In addition, the course may lead to job opportunities as a line manager at finance units within the private, public, and not-for-profit sectors.
Recent graduates are employed as line managers by the biggest firms of the financial sector such as Morgan-Stanley, Axa Group, BNP Paribas or Deutsche Bank.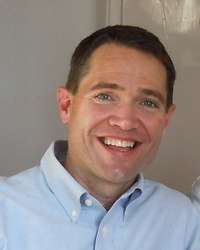 "Our goal is to learn to analyse a business using both internal and external financial reports. We use statistical tools to determine whether certain data relates to the company. Finally, we study strategies of pricing and costs which companies use to gain financial advantages over others. So, that is a lot of numbers but it helps us to analyse and understand past, current and possibly the future of a company."
Scot Wallace, Professor at IBS
"To see the study process, the application of knowledge and how these are connected to the different cultural backgrounds at IBS is very interesting."
Catherine Arlt, Australia