IBS founded the Dr Frances Robinson Scholarship in May 2022. Dr Robinson worked as the Head of Collaborations at the University of Buckingham from January 2011 until April 2022. She was instrumental in setting up and developing the strategic partnership and academic collaboration between The University of Buckingham and IBS.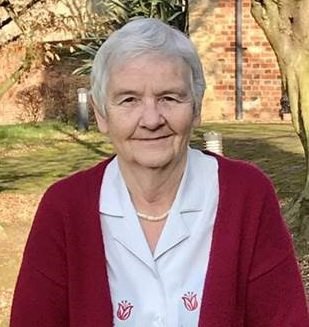 Dr Frances Robinson
After gaining a PhD in Aerodynamics from Cranfield University, Dr Frances Robinson began working for The University of Buckingham as a Visiting Lecturer in Mathematics in April 1989 before joining as a full-time lecturer later that year. Since then, she has worked as Dean of Sciences, Head of Computer Science, Head of International Marketing, Pro Vice Chancellor and a director of various business and international programmes.
The Dr Frances Robinson Scholarship
The Dr Frances Robinson Scholarship provides a 75% discount on the total tuition fee of the Master's programme and is available to one new student admitted to an IBS Master's programme each intake.
Criteria and application process
To apply for the scholarship, students must have an outstanding undergraduate degree and submit a 1-page English-language cover letter to scholarship@ibs-b.hu.
The Rector, on the recommendation of Dr Frances Robinson, will decide on the award of the scholarship. The decision is not subject to appeal.
The Dr Frances Robinson Scholarship cannot be used together with the Budapest Master's Scholarship.
Application deadline for the scholarship (Late applications will not be considered)
February 2024 intake - 30 November 2023
September 2024 intake - 1 August 2024