To facilitate your preparation for the MSc Programme at IBS we have put together a List of Pre-Course Materials containing key readings as well as short recorded lectures on various business topics. As you will notice, some of these materials (called "GENERAL") are for all of you while others are programme-specific. However, they all contain the relevant basic background knowledge required by IBS and are absolutely necessary for the successful commencement of your studies.
We would also like to call your attention to two links on this page called "From Undergraduate to Graduate" and "Study Guide", which will provide you with indispensable information as you enter a new stage in your life.
We have also included three advanced reading comprehension exercises for those of you who will take their English Language Test upon their arrival on campus. 
We strongly recommend that you study these materials thoroughly during the time that remains before you start your studies.
Enjoy this preparation phase and we look forward to seeing you here soon.
Accounting
Macroeconomics
Strategy
Management
Programme-Specific Materials:
MSc in Strategic International Management
MSc in Strategic Finance
MSc in Strategic Human Resource HR Management
MSc in Strategic Marketing
MSc in IT for Business Data Analytics and MBA in Strategic Data-Driven Management
English Language Materials:
This section helps you practice reading comprehension through the gap-fill of summaries. The texts are related to "soft" business topics and are similar to the ones in the English Placement Test.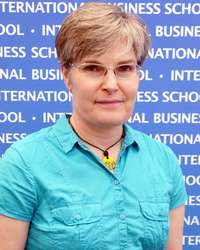 Senior Partner (Admissions), Centre for Marketing and Admissions
E-mail:

Skype:

Phone: