Due to the ongoing health crisis, we are offering flexible study options for our students so they can study without interruption in a safe environment.
As mass vaccinations are going very well in Hungary, we have every hope to be able to start the September intake (2021) with face-to-face classes.
However, we will also offer the possibility of online classes only in the fall semester on most of our Bachelor and Master's programmes for those who cannot travel to Hungary for the start of the semester or prefer online learning.
IBS will continue to safeguard the health of its community so if you wish to attend face-to-face classes on campus, you will have to present a document upon enrolment that you have Covid-19 immunity: e.g. Immunity Certificate, medical record of vaccination or medical record attesting that the individual recovered from Covid-19 infection after 1 January 2021. Please find details on the website: https://www.ibs-b.hu/en/how-to-apply/covid-19-updates/vaccine-guidance/
If you come from a country with which Hungary has signed an agreement of accepting each other's Immunity certificates, you are exempt from the quarantine if you present your vaccination certificate when crossing the border. Please find the current list of countries here: https://konzuliszolgalat.kormany.hu/utazas-a-vedettsegi-igazolvannyal
If you come from a country with which Hungary has no agreement yet, you can be exempt from the quarantine only with an official document that you have had the COVID disease. Even if you have been vaccinated in your country, you will have to take the quarantine in Hungary.
International students with a Hungarian study residence permit can be vaccinated in Hungary after arrival. Please find the Entry regulations to Hungary on our website: https://www.ibs-b.hu/en/how-to-apply/entry-to-hungary-/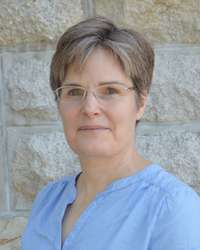 Senior Partner (admissions), Centre for Marketing and Admissions
E-mail:

Skype:

Phone: