We are proud to work in cooperation with Dublin Business School (DBS). Our bachelor's programmes in Business Administration and Management, International Business Economics, Commerce and Marketing, and Psychology can both lead to an Irish degree awarded by DBS and a Hungarian degree from IBS.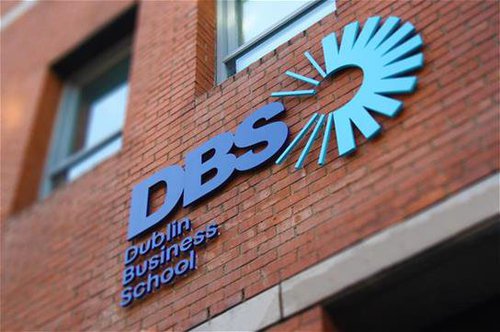 Dublin Business School is Ireland's largest independent third-level college. With over 9,000 students, the institution provides a comprehensive range of full-time and part-time undergraduate, postgraduate, professional and executive education programmes. Established in 1975, DBS quickly gained an excellent reputation for teaching quality and standards, offering flexible and innovative learning opportunities that reflect and match the needs of students and employers.
Dublin Business School specialises in the provision of career-focused education. They have evolved over the years, expanding their offerings to meet the demands of various sectors. Similarly to IBS, Dublin Business School works closely with industry and professional bodies to ensure quality and relevance of material, and employability of graduates, to drive meaningful and impactful careers. Their team of expert lecturers have years of direct industry experience. This, coupled with an outstanding lecturer to student ratio at DBS, means students benefit greatly, giving their education and career an advantage.