The highly anticipated IBS World Tour Trivia Competition, organised together with Emirates and the British Embassy Budapest, has reached its thrilling conclusion, crowning exceptional winners who exhibited their impressive English language proficiency and extensive global knowledge.
The competition, open to 11th and 12th-graders from across Hungary, attracted participants eager to test their knowledge in a unique competition that required the combination of language skills and a deep understanding of world history, geography, culture, and general knowledge. The best performers moved to the final round after an intense first round that tested competitors with a demanding quiz of 100 questions and a thought-provoking essay of 250 words, all in English.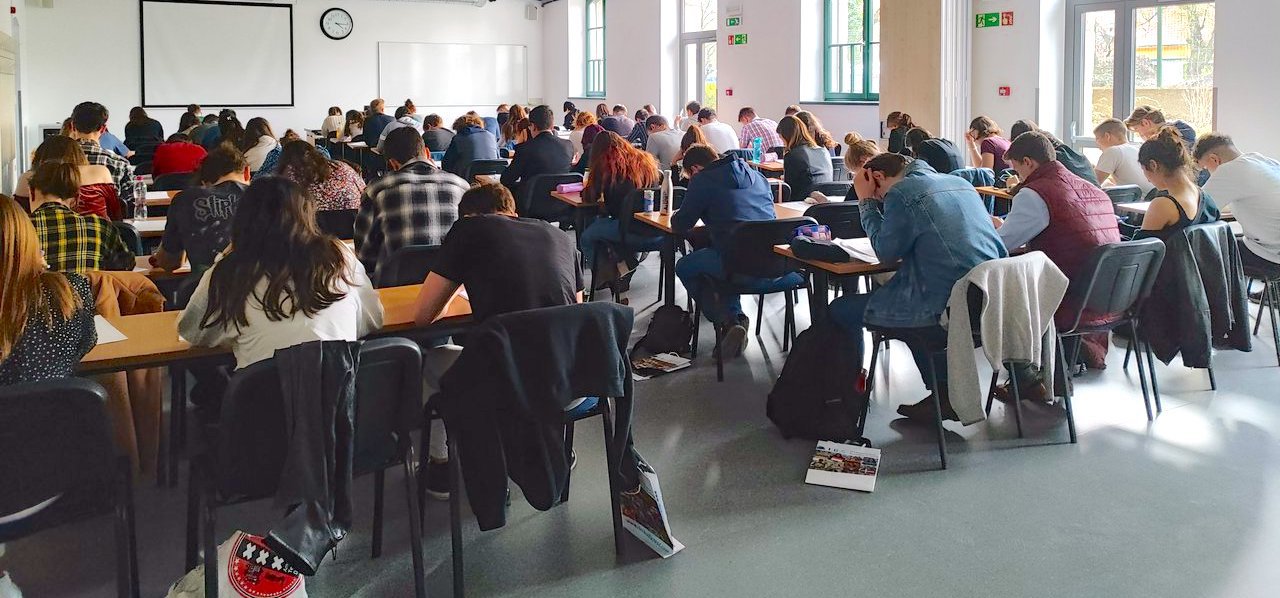 The finalists were invited to the Budapest campus of IBS. This stage involved a quiz and required participants to deliver a compelling 10-minute presentation on a given topic. The winners' podium featured prizes generously sponsored by Emirates, including the coveted 1st place reward: a return ticket and accommodation for two people for an entire week to any destination served by Emirates worldwide. The 2nd and 3rd place winners won travel experiences within Europe, offering them an opportunity to explore different countries and cultures.
IBS demonstrated its commitment to nurturing talent and facilitating educational advancement by awarding special scholarships to all twelve finalists. These scholarships grant the finalists admission to the bachelor's programs offered in partnership with The University of Buckingham, providing them with a pathway to a world-class education. Additionally, the top three achievers were offered a unique opportunity to attend a tea party hosted by His Excellency, Paul Fox, Ambassador of the United Kingdom to Hungary, at his residence.
"I was highly impressed with the quality of the student's presentations and their presentation skills. The IBS competition helped them to showcase their energy, talent and creativity and I have every confidence that these students will go on to great things and be a credit to Hungary in the future." Leslie Hayler, Second Secretary, British Embassy Budapest
In addition, recognizing the pivotal role played by teachers in shaping the students' success, IBS bestowed a special prize of 250,000 Ft to the assisting teacher of the 1st place winner. The high school attended by the 1st place winner was also honored with a special prize of 1,000,000 Ft, acknowledging the institution's contribution to nurturing academic excellence.
1st place: Barnabás Csiszár, Szegedi Radnóti Miklós Kísérleti Gimnázium
2nd place: Tamara Lehoczky, Toldy Ferenc Gimnázium, Budapest
3rd place: Bence Horváth, Nyíregyházi SZC Széchenyi István Technikum
The IBS World Tour Trivia Competition has not only been a platform for intellectual stimulation but also a testimony to the dedication of the participating institutions.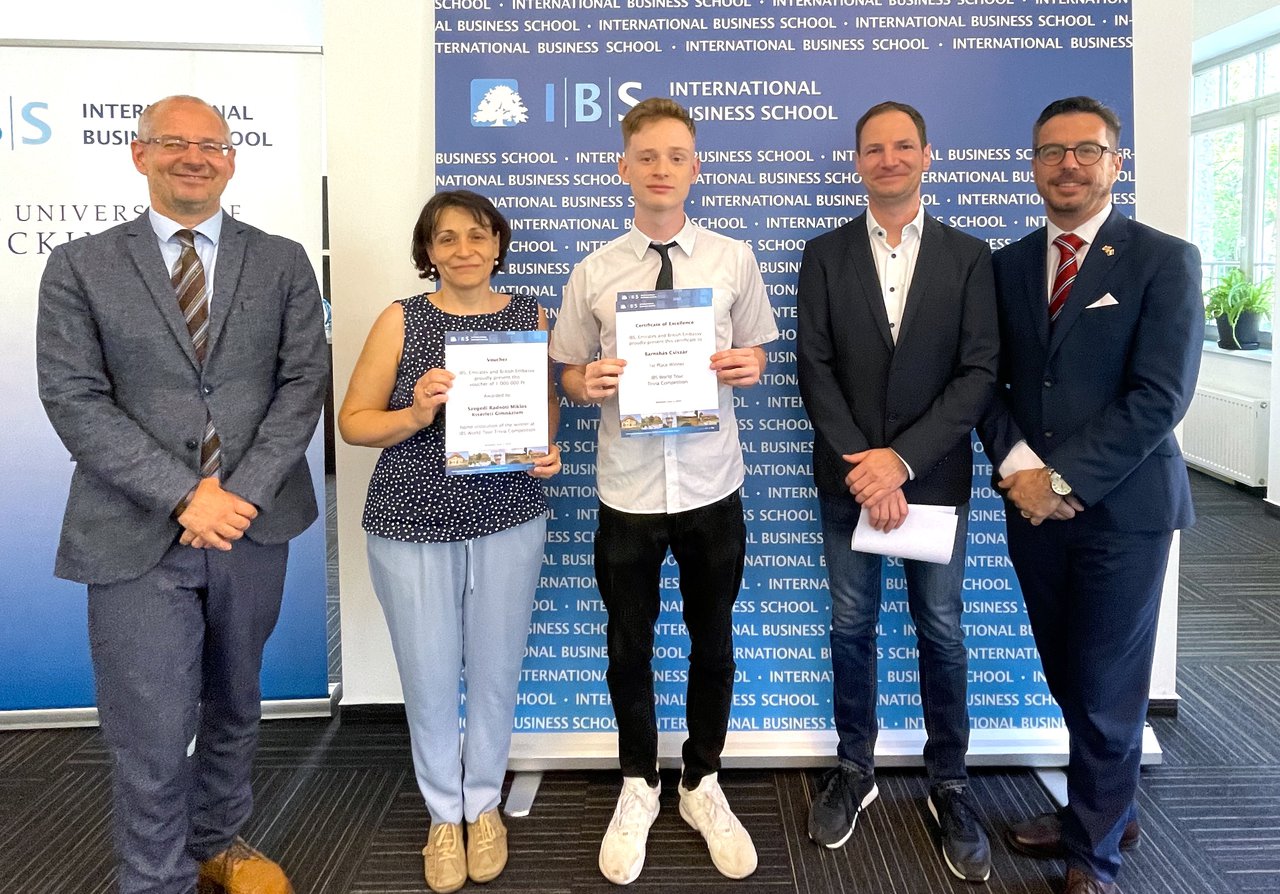 "Emirates airline's goal is to let as many people as possible get to know the world and bring cultures closer together. That's why it's fantastic to see the enthusiasm of talented young people here year after year. The professionalism, impressive language skills and confidence are the common denominator of all finalists. I'm glad that together with the British Embassy and the International Business School, we can further expand their horizons and make their dreams come true. I believe that this initiative can help all Hungarian high school students better prepare for life and live out their dreams." Gábor Horváth, county manager, Emirates