During Educatio (Hungary's largest education fair), at our stand, the visitors had the chance to win a weekend trip to London. Countless people signed up and during our Open Day in January we drew out the lucky person's name. Gergő Csobai was the fortunate winner.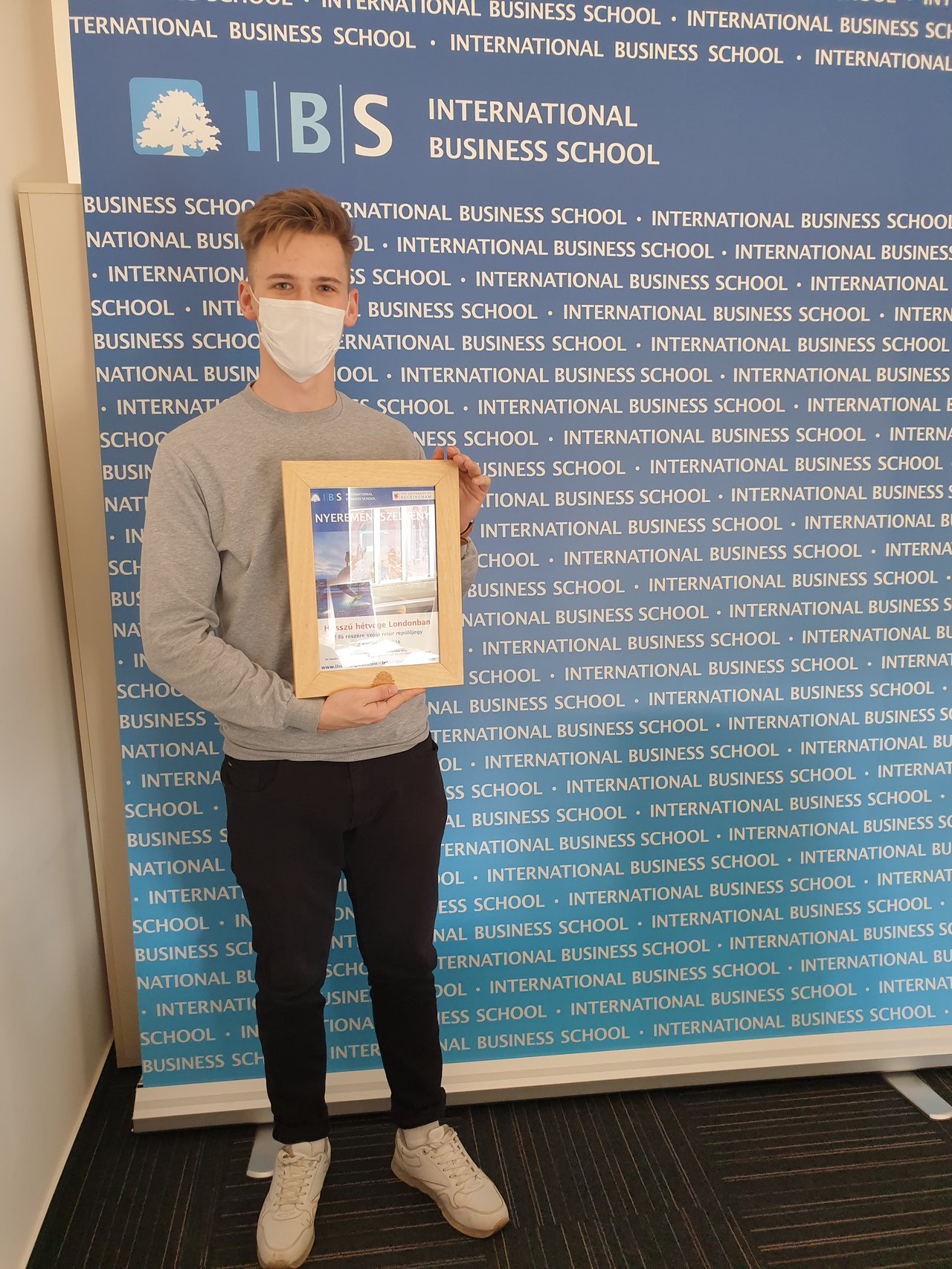 Here is a short summary by Gergő, of how he and his friend spent the weekend in London.
First of all, I would like to say thank you to International Business School for this incredible opportunity. It was my greatest journey ever.
I come from a small village in Szabolcs county and for us, travelling to London was a great deal.
The first day of the journey was tiring and wonderful at the same time. When the airplane took off my friend and I were really amazed. The first few minutes were hard for me, but after that, it was a lovely flight.
We arrived at the hotel at about 10 o'clock, and we immediately started discovering the city.
Firstly, we went to the Tower of London which was stunning. British people were very friendly and helpful, we had to ask for some help a couple of times.
After we had some food we went back to the hotel for a short nap. Later in the evening, my friend and I visited the Big Ben, which was the most memorable experience for me during our trip.
The second day was very busy, we planned a lot of sightseeing for the day. We planned to visit the National Gallery, the National History Museum, the Buckingham Palace and the London Eye, but unfortunately, we could not fit in the last two attractions in our day.
On the last day, we did some shopping, bought some gifts for our families and ourselves. Later we headed to the airport. London's Luton airport is bigger than Budapest Airport,, therefore, we had a bit of a hard time finding the check-in counter and the security lane. We arrived in Budapest at around 7 o'clock.
In conclusion, it was an unforgettable, unbelievable, and also beautiful trip. For me, maybe it will be the best trip of my life.