Are you interested in foreign affairs? At IBS you will have the chance to meet ambassadors and diplomats who give their hands-on experiences about world-wide issues and the ups and downs of their diplomatic missions. 
This double degree programme of studies between IBS (Hungary) and The University of Buckingham (UK), delivered in Budapest, covers the core knowledge and skills related to your programme using an interactive and practice-oriented approach to teaching and learning in small groups, and it also includes the UpSkill programme, our HR award-winning employability skills development framework as part of your studies.
Starting date
February and September
Tuition fee per semester
€ 3,700
Tuition fee for the full programme
€ 22,200
One-off registration fee for non-EU citizens
€ 900
Degree awarded by
The University of Buckingham and IBS
Common first year
Yes
Work placement available
Yes
Study abroad available
Yes
Campus
Budapest
Admission criteria
• Secondary school leaving certificate
AND
• IELTS 6.0 or equivalent*
Language of tuition
English
* i.e.: TOEFL 72, GCSE English, Duolingo 95, IBS own English testing, etc. Please find further details here
This programme will lead you to a sophisticated, interdisciplinary understanding of international business, providing you with a contextual understanding of contemporary international relations, and equipping you with skills, traditionally required in international diplomacy. You will have in-depth knowledge of a geographical region of your choice.
We give considerable importance to increasing students' employability skills. IBS has set up its UpSkill scheme, which enhances and develops the skills which are most demandable in the job arena to ensure that our graduates have an advantage over others in job applications. Read more about it here.
Please find the curriculum here.*
* IBS reserves the right to change the curriculum.
Please find the programme specification here.
Please find the degree sample here.
Special emphasis will be put on the working of international organisations such as the IMF or the WTO, and of regional integrations, the EU in particular. Due to the interdisciplinary nature of the degree, you will have a wide variety of career opportunities in both the private and the public sectors.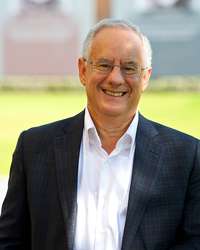 "I always warn my students of the dangers of having a Euro-centric view of the world. Europe is but a small peninsula. We must look at the global world with the eyes of others, too."
László Várkonyi, Professor at the Department of International Studies, Former Ambassador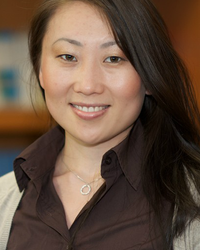 "The subjects that we study and the school's atmosphere play a very important role in integrating knowledge into the practice."
Altangerel Undrakh, Mongolia, IBS Intern at FAO