IBS is a school where global education is not a concept but a reality. This achievement has been applauded by Higher Education Review that conducted an interview with László Lendvai, the Head of Marketing and Admissions.
"IBS welcomes students from over 100 countries, fostering a unique multicultural and diverse student community within the classrooms. We are happy that we have more and more students from India." says László Lendvai. "IBS is a great decision for international students. We are associated with a prestigious UK University, the University of Buckingham, ranked by The Times magazine as the best UK University in the Teaching Excellence Framework. The campus is filled with vibrant and friendly individuals, who firmly believe in co-existence, sharing knowledge and helping each other. We pay special attention to increase our students' employability skills, and have set up the SIDE (Skills Identification Development Exhibition) programme within the curriculum that enhances and develops skills which are the most demandable in the job market. The diligence and intelligence of our Indian students raise the standards among our students body and their open friendliness puts everyone at easy. We as well put our best efforts to make their education life at IBS memorable and dynamic" says Mr. Lendvai.
Read the full article and here.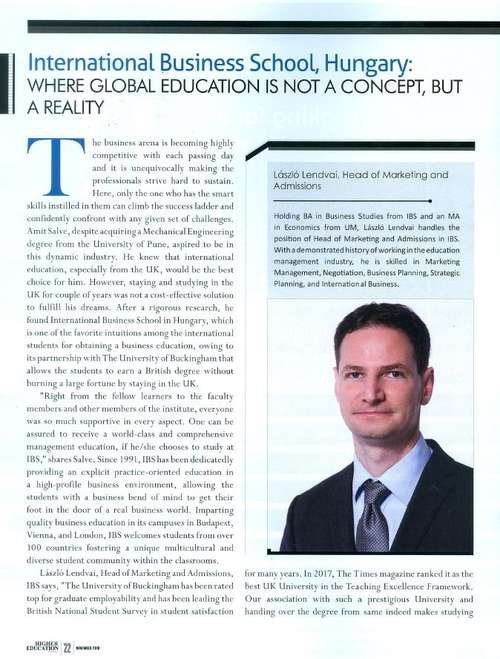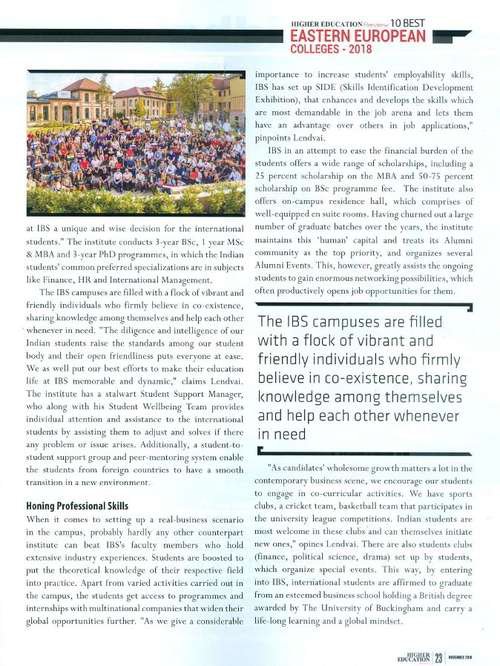 Head of Centre, Centre for Marketing and Admissions
E-mail:

Skype:

Phone: