We offer the MSc in Development Economics by Research programme in English, leading to the Master of Science degree conferred by our British partner, The University of Buckingham.
| | |
| --- | --- |
| Duration of study period | 12 months |
| Starting date | September, February |
| Tuition fee per year | € 9,400 |
| One-off registration fee for non-EU citizens | € 900 |
| Degree awarded by | The University of Buckingham |
| Campus | Budapest* |
| Admission criteria | First or second class degree |
| Language of tuition | English |
*Students have to consult with their supervisors on the campus 12 times per year. At the end of the programme the viva voce examination is also held on the Budapest campus.
Course outline:
Do you want to know how economic and policy instruments can spur growth of a country, how to assess the impact of a policy measure, or how to efficiently help developing countries reach adequate living standards? If you would like to do your own research in this field one day or work with governments and aid agencies advising them on current development issues, our MSc by Research in Development Economics might be just the right study for you.
The Master's by research programme offered by IBS allows you to pursue your own theories and ideas and contribute to research in your field. The emphasis of our Master's by research programme is on independent research and one-on-one consultations.
IBS welcomes research proposals that match or are similar to IBS staff's current research topics and/or fall within the potential supervisors' areas of expertise. For a list of IBS faculty members with full supervisory privileges who are affiliated with this programme, please refer to the list below. (N.B. The list is not a comprehensive register of all potential supervisors as faculty from other programmes or faculty members without full supervisory privileges may request approval to supervise graduate students in this programme.)
Entry requirements
first or second class, upper division degree or significant work experience. A Master's degree is preferred. Please email your detailed research plan and one academic referee's report soon after your online application to info@ibs-b.hu

sufficient English skills and academic knowledge that the IBS Research Officer checks with an Orientation Interview via Skype. The interview is followed by the IBS English language test (you can be exempt from the test with a sufficient score of IELTS, TOEFL, Cambridge or Pearson),

If student is accepted by the Research Programmes Council, student will proceed with payment transfer of the first year's fee and start the visa application if required.
Guide to Writing Your Research Proposal
Selection process
Candidates apply online, sending in their supporting documents, and will be assessed on this basis by the Programme Director.
Teaching methods
The programme does not offer systematic instruction to development economics; instead, the emphasis is on independent research and one-to-one supervision.
During the programme there is a close working relationship between student and supervisor. While the final thesis must be an independent work, it is the supervisor who offers advice on refining the topic (if necessary), on primary sources, on secondary reading, on research techniques and on writing the final text (which should be not more than 40,000 words). The supervisor shall always be the student's primary contact for academic advice and support.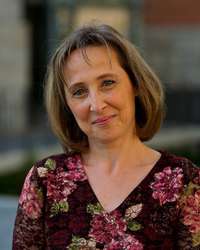 Diplomacy, Arts & Social Studies
Senior Lecturer