We are proud to work in cooperation with a prestigious British university, The University of Buckingham that is rated top for graduate employability and has been leading the British National Student Survey in student satisfaction.  Here you can discover the advantages of choosing a British university and find reasons to study for a British degree.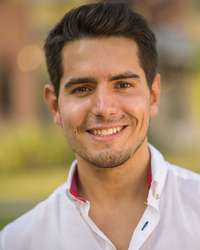 "It's a practical programme. We have a lot of assignments and we have to do a lot of research, but we get a lot of support from everybody. Great staff, great professors."
Pedro Delgado Cara D'Anjo, Portugal, MSc student
The student-centred approach to learning in British education means that you will develop the independence, self-discipline and analytical skills sought after by employers.
"We have really creative classes. We usually work in groups which is really nice because we can interact with each other and we share our ideas. IBS teaches us how to be a good team worker."
Diana Sweidan, Jordan, MSc student
English is the language of global business so studying a British degree enables you to improve your English language skills.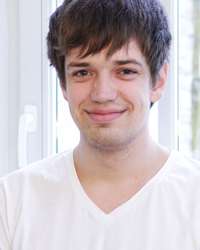 "IBS really helped me because it has improved my English, my knowledge of sales and finance, and showed me how to work with different cultures.
Edward Tamminga, Netherlands, Erasmus student
Class sizes are generally small enough to ensure that students have access to equipment and enough time to talk to their lecturers.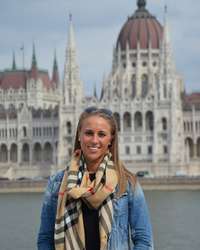 "I have been very content with all my professors because they are really kind, you can go to them after class, talk to them if you have any questions and I just love how we are not learning from books but rather learning from their own experiences."
Eszter Mehesz, USA, MSc student
We give considerable importance to increasing students' employability skills. IBS has set up its UpSkill programme, which enhances and develops the skills which are most demandable in the job arena and lets our graduates have an advantage over others in job applications.
British programmes are shorter, saving you time and money. Our Bachelor's programmes are 3-year full-time courses and our Master's programmes take 1 year.
38 per cent of Nobel prize winners who studied abroad did so for a British degree.